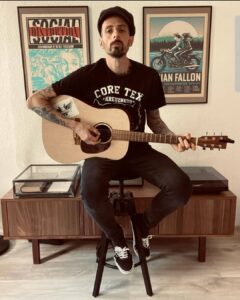 Hi There!
Today November 4th @red.at.night first single – KEEP ME AT BAY – produced by me will be released on streaming platforms via Indelirium Records
Red at Night Progetto solista di Al, cantante e chitarrista della punk rock band berlinese Rebels' Bay. Dopo diversi concerti solisti, tra Germania e Italia, Al ha deciso di creare questo nuovo progetto, sette brani con atmosfere intime e personali, con un tocco di americana/folk/e l' immancabile accenno al amato punk rock.
Music Arrangement by Davide Rosati
Recorded and Mixed by Davide Rosati at Acme Rec Studio
Produced by Davide Rosati and Alberto Bodei
Engineered by Davide Rosati
Mastered by Giampiero Ulacco at Hologram Studio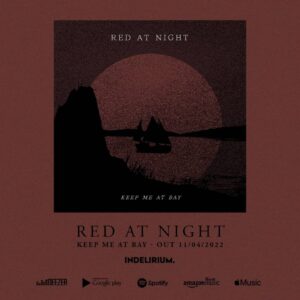 CREDITS:
Alberto Bodei : Vocals – Acoustic Guitars
Daniele Grano : Bass Guitar
Alessandro Letteri : All Electrics, Lap Steel and Dobro Guitars
Fabio Colella : Drums*
Ivan Mostacci : Tamburine – Shakers
Cover Art by : Carlo Bonetti
Stay tuned for all the updates!
#music #singlerelease #newmusic #newmusicalert #americana #acoustic #punkrock #rocknroll #hopelessromantic #heart #love #keepmeatbay #redatnight #poem #poetry #songwriter #songwriting #igpoets #igmusic #instapost #instamusic #instareels #savethedate #acme #acmerecstudio #acmestudio #acmerecording #italy #production