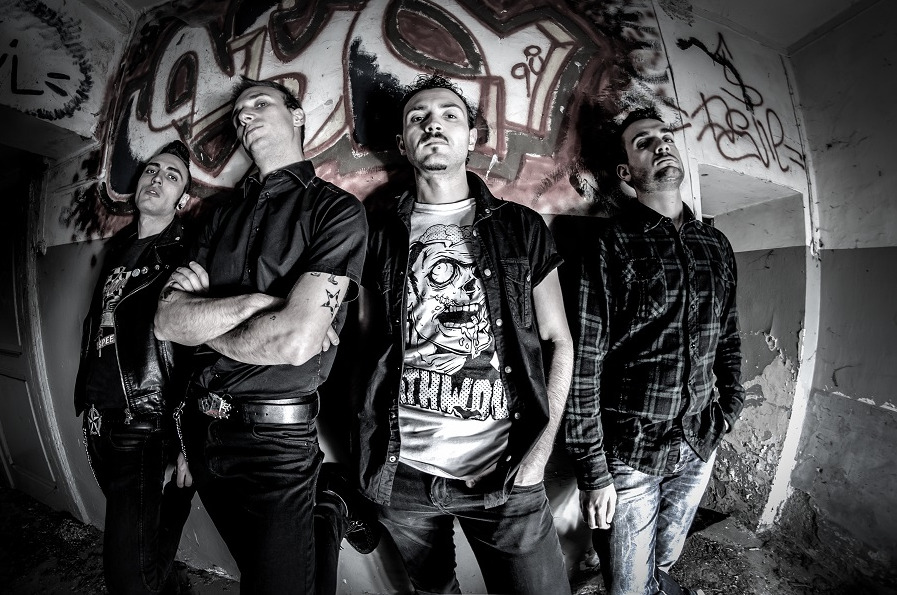 Italian horror punk rock combo Deathwood have signed a deal with Overdub Recordings (alternative department of Wormholedeath).
Overdub will release their debut album titled "…and if it were true?" world-wide through Code 7/PHD. The album was produced, recorded and mixed at ACME Recording Studio with producer Davide Rosati (Straight Opposition, Chaos Conspiracy, La Dodicesima Notte, Disbeliever, Christine Plays Viola…).
Recording session will start October 6th, the release date is due during 2015, still to be scheduled.
"The musical aspect is strongly defined by an horror-punk of American roots; combined with pure horror themes that are based on myths an legends belonging to their lands"
 https://www.facebook.com/DeathwoodHorror
http://www.overdubrec.com/