Coffee Shower
Italian punk act, Coffee Shower, will be release a retrospective album called "The Glory Years." The record focuses on the entire Coffeeshower 14 year career, from their first lo-fi recordings in the veins of 90′s core to their more recent rock style with punk roots.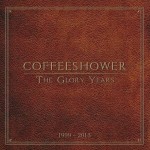 It includes heir very rare first ep's, the songs from their 2004 split cd with the Dutch band Dependent and 6 unreleased songs, two of them recorded exclusively for this release at Acme Rec Studio and other unreleased tracks.
Italian punk rock band  intend to enter the studio tomorrow, May 24th, to officially begin recording their new Single for Indelirium Records
The album is being put out via Indelirium Records and you can stream the entire thing below.
After the new Records will be announced new dates and more news, stay tuned!